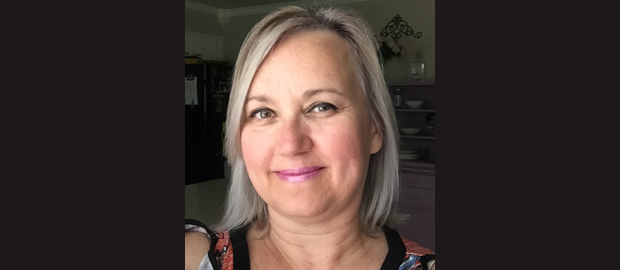 PCC Workshop: "Top Ten Mail Piece Design Mistakes"

The recent BMEU Open House and Kentuckiana PCC Workshop event was a success. I always learn something new at these events -- something I strive for in both my professional and personal life. The BMEU was ready and willing to assist with mail entry and the smiling faces with their questions. The food was just perfect for the occasion and I enjoyed the refreshments, as I am sure everyone in attendance enjoyed them too.

Just when I thought that I knew everything about mailpiece design, I was wrong. The PCC Workshop regarding the top ten mistakes in letter mail design was excellent and what better individual to present than Ron Burch, acting MDA for our area.

Everyone in attendance at the workshop learned something new - and we are all seasoned mail service providers and customers!

I want to thank the USPS for asking me to be available at the PCC table for sign-ins and questions about the PCC. We even had an Ohio PCC member come to the Open House and Workshop!I am looking forward to the New Year and the exciting and educational events to come.

Anita Corder, VP Procurement
United Mail, LLC
PCC Industry Co-Chair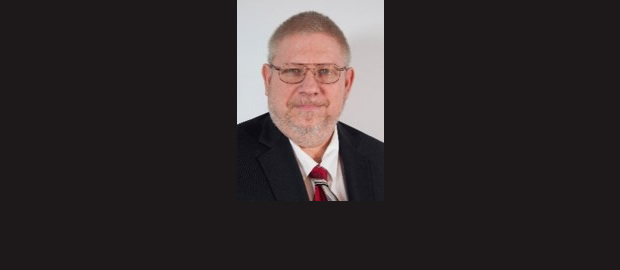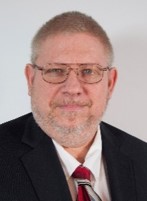 Steve Gorbett
L & D Mail Masters, Inc.
While attending the 2017 BMEU Open House, my coworker and I attended a PCC Workshop instructed by Ron Burch, Mailpiece Design Analysts (A).The title of the class was "The Top Ten Mistakes in Mailpiece Design." Ron passed along some invaluable information to both experienced mailers and people new to the industry. This was just one of the sessions that motivated me to encourage my team to think outside the box.

Attending this event, allowed us to meet with the BMEU staff in order to discuss issues, concerns, and share positive mail experience moments. The staff in Louisville's mission is based on customer service. "What can we do for you?"
Having this approach creates a sense of ease and support for the mailers. It was a valuable experience and one I will use as a reference in the future.

Thank You,
Steve Gorbett/ L & D Mail Masters, Inc.
Kentuckiana District
Ron Burch Mailpiece Design Analysts/A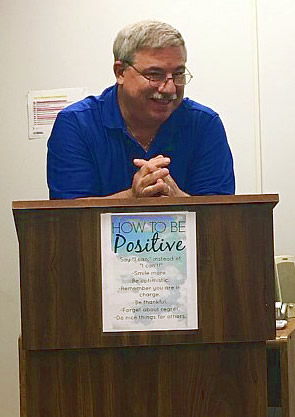 PCC Guest Speaker Ron Burch facilitated the first of a three series Workshop-In-A-Box "Top Ten Mistakes in Mailpiece Design."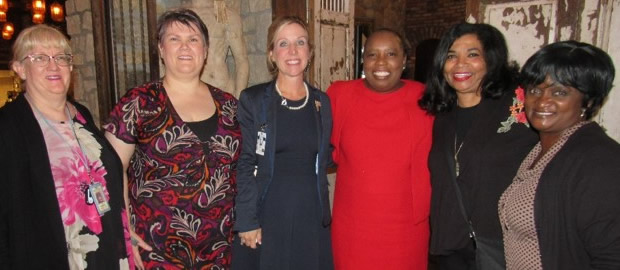 Kentuckiana District
Guests at the Kentuckiana PCC event heard from Director of Small Business Engagement Mary Anderson, an enthusiastic presenter, and champion of all things postal.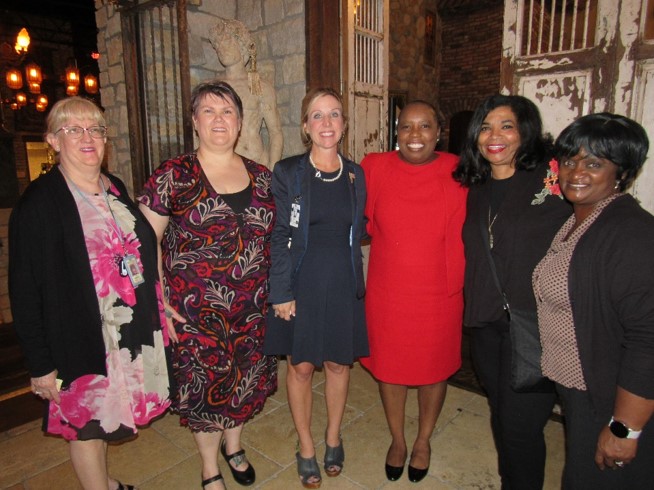 Pictured are: BSN Rep Linda Harris, C&IC Manager (A) Angela Kidwell-West, Marketing Manager Alisa Zanetti, Mary Anderson, BMEU Manager Kerry Starks, and BSN Rep Olga Harrison.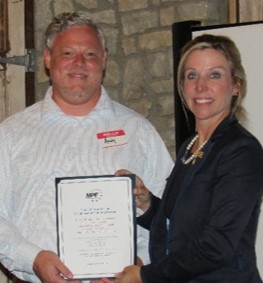 Kentuckiana Marketing Manager Alisa Zanetti presents a complimentary full registration to the 2020 National Postal Forum to a lucky attendee.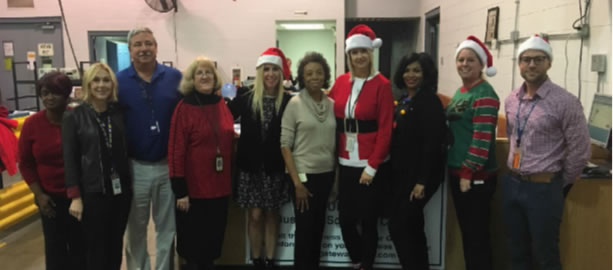 PCC Workshop: "Top Ten Mail Piece Design Mistakes"
Kentuckiana District Marketing Team
Members of the Kentuckiana Team stop by the BMEU to offer support for Open House as well greeting customers for the upcoming seasonal holidays!